close to what bridge would you find this guy?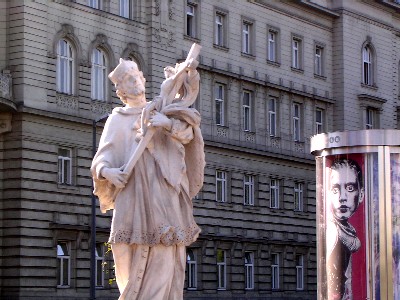 frage insbesondere für jene, denen das letzte
(preisrätsel ...)
möglicherweise zu leicht war: an (nicht auf) welcher brücke befindet sich dieser heilige, der über einen gar nicht so frommen ort wacht? und warum war den radfahrer/innen die zufahrt zu diesem ort so lange verwehrt? auch alle anderen rätsler/innen sind herzlich willkommen. als preis winkt wieder das bildchen mit der auflösung.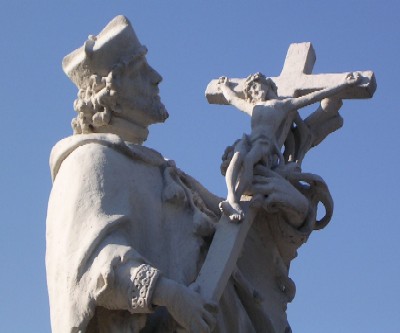 © all photos of this entry are taken by the author and explicitely subject to the GNU free documentation license
Er wacht über eine Kanalmündung in der Nähe der Urania, so glaube ich.
respekt, aber ein wenig exakter, kollege, ginge das?
Zwischen Schwedenbrücke und Julius Raab Platz...also die Aspernbrücke. über allfällig auftretend radverkehrsbehinderungen könnten leider keine unabhängige Bestätigung hergestellt werden.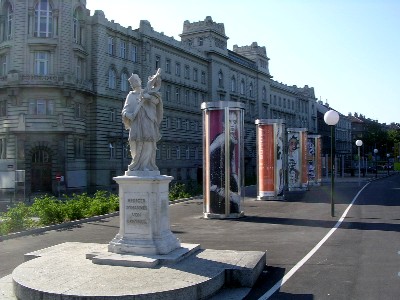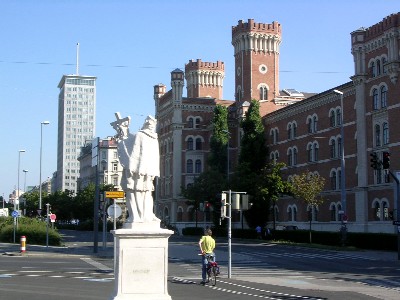 der herr steht neben der rossauer brücke beim zugang zur summerstage: immerhin, der (donau-) kanal (obwohl micht im bild) war richtig erkannt! zur urania ist´s freilich noch weit und so sieht´s hier in der näheren umgebung aus:
Verdammt! Das ist erst jetzt richtig falsch. Doch ist es eh nicht zu weit zur Urania wenn man mit der 1er Linie fährt