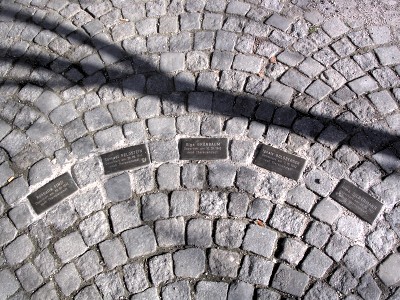 sauseschritt continues his walk through jewish vienna, started in january and leading from the (first ....) to the (second ....) district of vienna.
(aharon appelfeld ....):
unsere erinnerung ist flüchtig und selektiv; sie behält, was sie behalten will. das heißt nicht, dass sie nur das gute oder angenehme behält. die erinnerung nimmt, ähnlich dem traum, aus dem zähen strom der ereignisse bestimmte details - manchmal belanglose kleinigkeiten - heraus und bewahrt sie auf, um sie zu einem anderen zeitpunkt wieder hervorzuholen. wie der traum versucht auch die erinnerung, den ereignissen bedeutung zu verleigen.