... westens reisen ins paradies und pfeifen auf jede verantwortung". ein weiterer beitrag zu den (auch österreichischen) flutflüchtlingen und jenen, die nicht so leicht flüchten können. dankenswerterweise wurde sauseschritt von

charming quark
auf einen

artikel von frank schätzing
in der zeit aufmerksam gemacht, quasi als ergänzung zum
(letzten posting ....)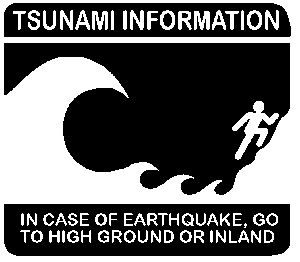 das versagen ist auf unserer seite. angesichts der schrecklichen bilder muss uns die frage quälen, wann wir – die industrialisierten, wohlhabenden und politisch stabilen nationen – endlich beginnen, verantwortung zu übernehmen für die welt »da unten« oder »dahinten«. gut genug, um ihre strände zu okkupieren, ist sie uns. aber dann, bitte schön, sollte sie uns auch das engagement wert sein, ihre sicherheit zu fördern. die sicherheit der einheimischen, wohlgemerkt, nicht nur die der touristen! zynisch wird es, wenn, wie jüngst gehört, offen über die finanzierung eines tsunami warning system nachgedacht wird, um besucher der ferienparadiese künftig besser schützen zu können; wenn hervorgehoben wird, dass unter den zigtausend toten auch europäer, schlimmer noch, deutsche sind. bei aller trauer um die opfer: wie viel unterschwelliger rassismus ist im spiel, wenn sich betroffenheit so richtig erst einstellt in anbetracht eigener verluste? wie viele tote europäer sind vonnöten, um den verwüsteten nationen endlich ihr warnsystem zu stiften, und wie viele tote asiaten tolerieren wir, ohne dass es geschieht?
da war eigenartigerweise auch der schockwellenreiter (sic!), der auf schätzings bestseller
der schwarm

verwies
:
die ozeanische Schwarmintelligenz wehrt sich unter anderem gegen die menschen, indem sie riesige tsunamis auf die kontinente losläßt ...
sauseschritt, der stets an zufälle glaubt, staunt ....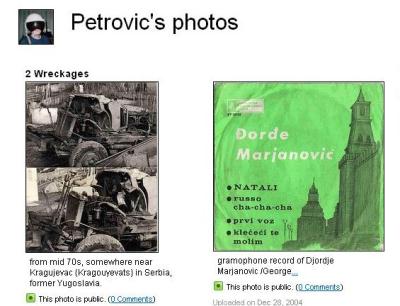 predrag petrovic is an underground artist from kragujevac, serbia. on

his fotoblog you will find old record covers from yugoslavia. amongst them a cover of ansambl paloma and ljubomir milic in mexican style.
also schockwellenreiter followed the traces of yugoslav-mexican relations and made us

aware of

Yu-Mex: in 1948, the yugoslav leader josip broz tito (may 7, 1892 - may 4, 1980) broke up with the soviet leader Iosif vissarionovich stalin (dec. 21, 1879 - march 5, 1953) and yugoslavia was on the brink of war with the soviet union. there were tanks on both sides of the border and tito's regime imprisoned many soviet sympathizers (real or just suspected). russian films were suddenly not so popular anymore. yugoslav authorities had to look somewhere else for film entertainment. they found a suitable country in mexico: it was far away, the chances of mexican tanks appearing on yugoslav borders were slight and, best of all, in mexican films they always talked about revolution in the highest terms. how could an average moviegoer know that it was not the yugoslav revolution?
sauseschritt setzt damit seine sammlung sozialistischer retro
[fort ....]
. yu-mex statt tex-mex, das hat doch was, oder? die hörproben sind nicht ohne!