where does "the typical viennese" spend his weekend? at least hundreds of thousend of visitors per year love the so called donauinsel. and in one or the other way they must be right ...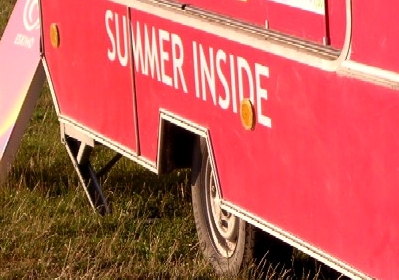 ... durften wir hier in wien in der letzten woche genießen, und schon wieder die ankündigung von schlechtwetter. trotzdem: auch in (wetter-)zeiten wie diesen hat sich die

donauinsel
in altbewährter weise präsentiert: in der tendenz demokratisch, integrativ und egalitär. sauseschritt möchte sagen: in der typischen wiener ambivalenz, denn ganz koscher kann natürlich nicht sein, was wir täglich auch anders erleben. mögen 2004 noch viele solcher tage folgen!
© all photos of this entry are taken by the author and explicitely subject to the GNU free documentation license