sauseschritt wonders why

thessaloniki became european cultural capital in 1997. what you find there is one of the ugliest cities seen for a long time. yes, the city suffered a lot in the last 7o years: fire, war and earthquakes have extinguished people, buildings and urban structures almost totally. but in a aesthetic/human sense the efforts to reconstruct the city were far from being successful.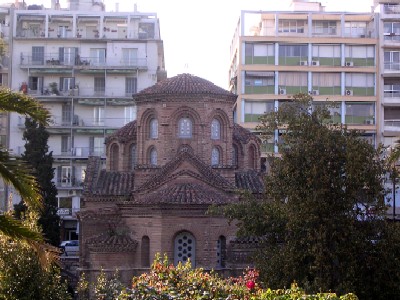 es sei auf den punkt gebracht: thessaloniki ist eine der häßlichsten städte, die sauseschritt seit langem besuchen durfte. stadtplanung fand schlicht und ergreifend in den letzten 60 jahren nicht statt. es sei denn, man bezeichnet den wildwuchs an fertigteilhäusern, die gnadenlose schleifung alles alten, die tilgung jedweden grünwuchses und die förderung des städtischen autoverkehrs als planung. menschen, die erst neulich zugezogen sind, haben schwierigkeiten mit der frage von besuchern, wie sie das leben in dieser stadt fänden. ja, es gäbe schon interessante plätze, die müsse man aber erst finden. man/frau vermeidet in diesen zusammenhängen das wort
schön
. am abend vor dem abflug hat sauseschritt ein wenig städtische anmut auch sehen dürfen: ein restaurantbesuch führte im labyrinth der beton-schachtelstadt zu einer auslassung, in der einige wenige zweistöckige, alte häuser um so etwas wie einen platz versammelt waren. man/frau konnte ein wenig aufatmen, auf diesem kleinen balkon inmitten rücksichtsloser verbauung.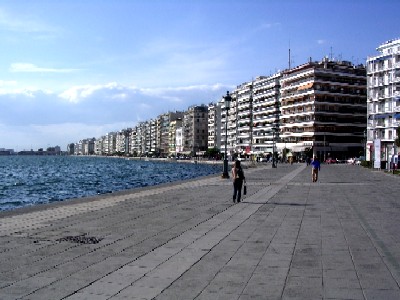 weil wir aber gerecht sein wollen und weil die menschliche gattung der fotografen und fotofrafinnen nun doch wieder das halbwegs ästhetische sucht, noch ein wenig erholsames: