purbach and oslip: two examples to deal with austria?s cultural heritage.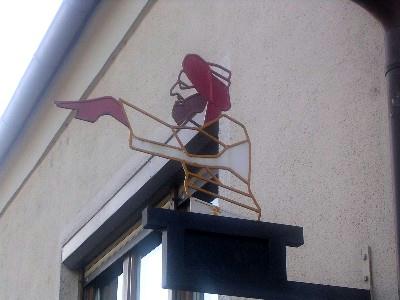 insbesondere in ostösterreich sollte man nicht so tun, als hätte man mit der geschichte des balkan nichts zu tun. wer etwa im burgenland unterwegs ist, der stößt auf die entsprechenden hinweise. die reflexion des fremden findet manchmal in recht verquerer form statt, wie etwa die in der türkenstraße (sic!) in purbach angebrachte tafel zeigt. wer zwischen den zeilen zu lesen vermag, findet dort eine typisch österreichische anleitung zur integration von fremden. fürwahr, die österreichische gemütlichkeit schrammt oft sehr nahe an gewalt vorbei.
der purbacher türke:
1532 hat ein türkischer krieger während eines feldzuges zuviel vom guten purbacher wein getrunken, sodaß er den abmarsch seiner kameraden im weinkeller verschlief. vor den zurückkehrenden dorfbewohnern versuchte er durch den rauchfang zu fliehen, wurde aber entdeckt und ausgeräuchert. da er den christlichen glauben annahm, durfte er am leben bleiben und als knecht dienen. zur erinnerung wurde eine spezielle büste am rauchfang des gegenüberliegenden hauses errichtet. der purbacher türke ist heute ein wahrzeichen unserer weinbau und fremdenverkehrsgemeinde.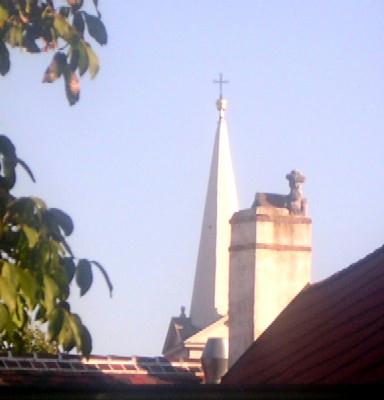 gottseidank gibt es aber auch orte, in denen eine völlig andere variante des zusammenlebens gelebt wird: oslip etwa ....
© all photos of this entry are taken by the author and explicitely subject to the GNU free documentation license