one of m.s traces in piter disappeared: the playground for children, which was equipped on her initiative, has been removed and will be replaced by a modern building. with mixed feelings sauseschritt stood in the nearby park and looked at the construction site.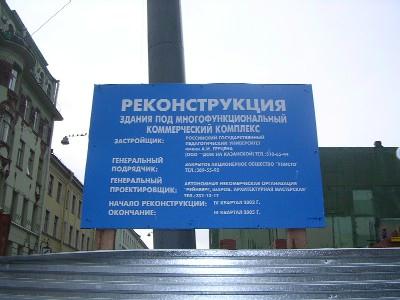 eine reise nach petersburg ist natürlich immer eine nachdenken über jene, die sauseschritt die stadt über jahre hindurch nähergebracht haben. jene m., die auch ein schönes buch über die stadt
[geschrieben.... ]
hat, war dafür verantwortlich, daß einst im zentrum von st. petersburg ein spielplatz mit spielgeräten ausgestattet wurde. auch weil sich sauseschritt neben vielen anderen an dieser aktion beteiligt hat, herrscht ein wenig betroffenheit, als u. bedauernd auf die baustelle hinweist. aber sie beruhigt: die spielgeräte seien bereits übersiedelt worden, anderswohin ........ "as time goes by .....", denkt sauseschritt sentimental und macht einige fotoaufnahmen, um sie m. nach wien mitzubringen.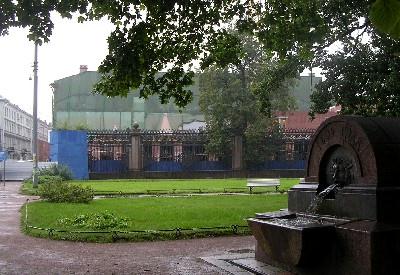 © all photos of this entry are taken by the author and explicitely subject to the GNU free documentation license