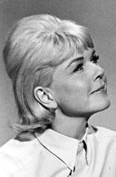 by the time the balkan wars broke out in the early 1990s, the hotel had become a celebrity favourite, with guests including princess margaret, sophia loren, doris day and kirk douglas

writes eve-ann prentice in a timesonline article on montenegro and especially on

sveti stefan, a five-star hotel on a rocky outcrop in the adriatic linked to the mainland by a stone bridge.
schon geschäftskolleg/inn/en hatten von sveti stefan und den geschäftsusancen dieses hotels berichtet und so war sauseschritt nicht überrascht, als ein grimmiger torhüter am ende der oben beschriebenen steinernen brücke von jeder person 6 euro begehrte, die auf die insel gelangen wollte. ein appartement reiht sich neben das andere, die wege sind verwinkelt und eng: man möchte dort eigentlich nicht wohnen in anbetracht der zu erwartenden touristenmassen, die wohl im sommer das inselchen überschwemmen. sensationell die terasse des inselrestaurants mit blick auf die bucht von budva und fast schon denkmalschutzverdächtig der friseurladen im stil der sechziger jahre: oh ja! oben angelangt, in dem kleinen kirchlein (=st. stefan) am höchsten punkt der insel, bewundere ich das schild, mit dem ein herr sich im namen der unesco in unüberbiertbarer eitelkeit feiern läßt. den duft des rosmarin genießend trällert sauseschritt ein lied von doris day (

que sera, sera,
whatever will be, will be, the future is not ours to see ...) und leidet ein wenig an den menschen, die nichts mit der verkörperung des "sie stiehlt mit dir alle pferde" typs von schauspielerin anzufangen wissen.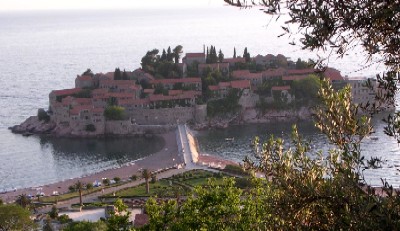 see more of it
Ich weiß nicht, ob ich jetzt noch mehr Fernweh ertragen kann. Werde vielleicht Ihrem Blog fernbleiben müssen wenn das so weitergeht. Würde das aber wiederum nicht durchhalten.


Nichtdestotrotz ein großes Dankeschön für die Berichte und die Einblicke.
Er bekommt einfach vieles zu Gesicht, was ich auch gerne anschauen möchte.
And what should I say reading all this, and looking at pictures of the places that I will probably - certainly - never see again??? What "Weh" is there for me???
But anyway, thank you for the photos and the texts.
In a way, I envy you, but then it is good to know there is someone who does this!