hat die övp in wien denn eigentlich nichts besseres zu tun? fragt sich sauseschritt, als er den
standard von heute
liest. warum muss es in wien zu weihnachten immer so unangenehm menscheln, vom rotwein- und schnapsdunst, der über der stadt liegt, einmal abgesehen ?
(...) Stenzel gibt 12.600 Euro für weihnachtlichen Stephansplatz aus Bezirksvor- steherin: "Wollte dem Platz seine Würde und seinen Charakter zurückgeben" - Adventkranz, Turmblasen und Christbaum für besinnliche Stimmung (...)
jedem das seine, aber warum auf kosten der steuerzahler/innen? ist sauseschritt der einzige, der sich nicht dem christentum und religöser wehmut verpflichtet fühlt? wer gibt den sandlern dieser stadt ihre würe und ihren charakter wieder? frau ursula stenzel?
so viele fragen und meist nur dumme antworten. dann lieber doch in paris die vorweihnachtszeit überbrückt, denn dort herrscht wenigstens nur der konsumterror von santa claus. die engerl, jesuskinder und turmbläser bleiben uns erspart. das schlägt sich recht angenehm im stadtbild wieder und erlaubt ungestörtes leben als nichtgläubiger. gott ist gross, aber nicht für alle. basta! meide wien, wer kann und will, in dieser ach so fröhlichen zeit.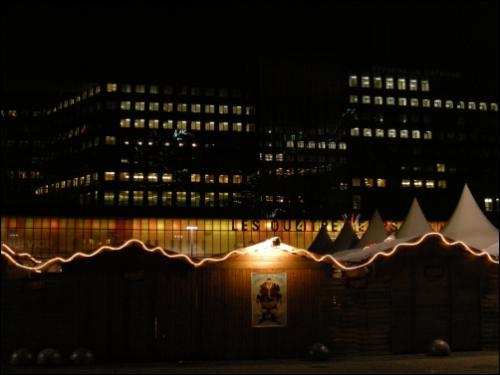 (...) It is pathetic that very little attention is paid to countries such as those in Africa, which have had little or no responsibility for greenhouse-gas emissions but now suffer the consequences. These effects take various forms – from direct impact, such as the droughts and floods of recent months -- to the indirect, such as the unintended consequences of action being taken to cut emissions. These include the food-miles issue, as well as pressure to develop biofuels, with the potential loss of agricultural land, as well as possibilities for economic benefits. These are complex issues, with social and economic ramifications. They require long-range policies and detailed planning. And above all, it requires statesmanship and altruism of the highest order (...)
this post is provided by
chinadialogue
. it is ghana's commissioner annan cato who highlites the african perspective on climate change.
zeigt uns
ted
. lohnenswert und sehr vergnüglich: robert full: secrets of movement, from geckos and roaches. es geht eben auch ohne den feierlichen ton von universum: vergnügliche wissenschaft oder, wie robert full es nennt: curiosity based research.