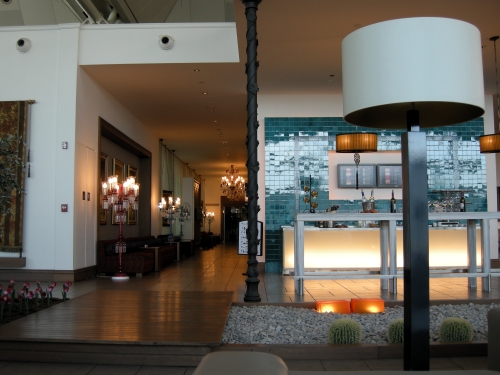 alles ändert sich. alle glauben, mit den sgn. internationalen design-trends mithalten zu müssen. die cip business lounge von türkish airlines im atatürk-airport von istanbul war bislang eine rühmliche ausnahme. überbordend schwelgte sie in riesigen divanen in einem (zugegeben eklektizistischen) märchen aus tausend und einer nacht. stoffe, kristallüster und ottomane: sie sind aber mit einem male großteils verschwunden und haben dem 08/15 design globalisierten geschmacks platz gemacht. und unbequem sind die dinger auch noch.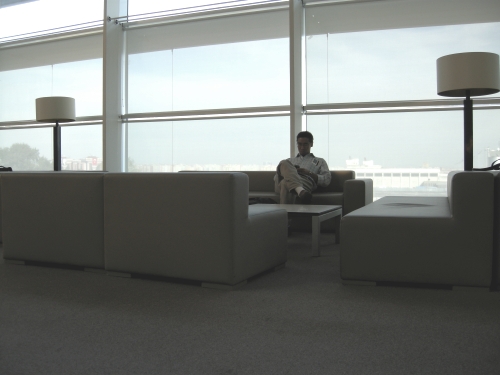 while waiting for my flight to astana i did some surfing and found out about the ongoing eurasian film festival in antalya. sauseschritt found reviews of
two interesting films from israel and lebanon
and an
interview with francis ford coppola
, who was guest of honor.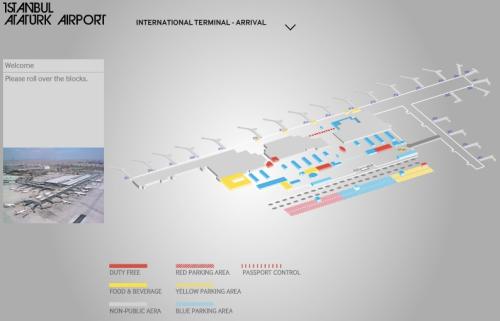 in istanbul zwischenzulanden, heisst diesmal auch, in einem land anzukommen, das sich an seiner grenze zum irak in einem beinahe - kriegszustand befindet. die (auch englischsprachigen) zeitungen sind voll davon, der gegner ist die
pkk
, die vom nordirak aus operiert. 60.000 türkische soldaten sind derzeit an der türkisch-irakischen grenze stationiert: auf der anderen seite rund 2000 bewaffnete kämpfer der pkk. die gewalt wogt entlang der türkisch-irakischen grenze hin und her,
lange schon
. doch erst nachdem die pkk jüngst 12 türkische soldaten getötet hat, bekommen pläne zur intervention im nordirak wieder gestalt.
säbelgerassel: anlässlich des gipfeld der schwarzmeer - anrainerstaaten (die
black sea economic cooperation BSEC
wurde auf betreiben der türkei gegründet) spricht präsident abdullah gül unverhüllt die mögliche invasion der türkei im irak an:
(...) we are totally determined to take all necessary steps to end this threat (...) Iraq should not be a source of danger by its neighbours (...)
trotz aller erforderlicher rücksichtnahme auf den nato partner usa und auf die beitrittsambitionen richtung europäische union, legt auch premier erdogan im nationalen sicherheitsrat ein schäuflein nach, indem er festhält, dass die türkei, nicht aber die usa über ein vorgehen der militärs gegen die pkk entscheide.
Ebenso überlegt die türkei, wirtschaftssanktionen gegen den nordirak zu verhängen, etwa mit der
schliessung der grenzstation habur
an der grenze zum nordirak.
den diversen nationalistischen gruppierungen ist dies zuwenig. today's zaman berichtet:
(...) turkish nationalist opposition parties have accused erdogan and his government of being too soft on terrorism and of being swayed by us pressure not to send troops into iraq. anti-us sentiment has soared in turkey over the past few years due to washington, s refusal to crack down on the pkk, which uses northern iraq as a launching pad for attack on turkish targets, despite the fact that the pkk is listed as a terrorist organization by the US capital and likewise a large majority of the international community (...)
in einem bergland, das bewaffnete auseinandersetzungen am boden im winter nur bedingt zuläßt, ist die frage längerfristiger militärischer interventionen auch eine taktische. ein kommentar in today´s zaman hält fest, dass die kampagnen der pkk im grenzgebiet meist im spätherbst enden und sich die pkk dann normalerweise weiter ins landesinnere zurückzöge. schlechte kriegsbedingungen also für eine grossangelegte kampagne der hochgerüsteten türkische armee.
ein land vor der intervention ?