so als ob man gleich am selben drehort geblieben wäre und die beiden filme zur gleichen zeit gedreht hätte: jenen, über den an dieser stelle
schon berichtet
wirde und
house of bamboo
(1955). wer nun sauseschritt passion für chris marker und sein
sans soleil
kennt, der mag nicht erstaunt sein, wie sehr dieser die perception japans durch
samuel fuller
beeindruckt.
für all jene, die house of bamboo noch nicht gesehen haben, ein wenig zum inhalt: die braven amerikaner haben inzwischen im verstrahlten japan einen effizienten mafia-ring aufgebaut, um diesen in gleichem atemzug zu bekämpfen. wie immer ist samuel fuller im höchsten masse subversiv: die kluft zwischen dem traditionellen japan, den kaffee und porched eggs verzehrenden helden, skrupellosen-eleganten mafia-bossen und einer sich nach erneuter unterwerfung sehnenden geisha könnte größer nicht sein. der klischees sind viele, doch die ironie ist gross. noch ist der kampf der kulturen nicht entschieden, doch die herren der welt haben bereits von japan besitz genommen, im namen der freiheit und des fortschritts. der protagonist allerdings ist kein held, sondern auch dieses mal ein aus dem krieg heimgekehrter hoch dekorierter veteran, der nun endlich ans geld verdienen denken kann.
amerika plays japan und samuel fuller sein publikum. es lohnt, den film mehr als fünfzig jahre nach dessen release zu sehen: historische distanz tut not, um die kritische distanz nachvollziehen zu können. es ist bemerkenswert, dass der streifen als dvd in der kollektion polaris (als film noir) vertrieben wird. wer sind nun die gangster der postwar underworld ?
who ever is not one of those experienced bloggers, who elegantly cover what they do NOT know with things they hardly know - well: all these may be interested in how their blog works together with the outside world.
blog herald tells us
, who is talking about you and your blog:
I haven't made time recently to find out whose been talking about me and my blog. It's one of those tasks easily put off. So I thought I'd take you along for the ride to show you how I keep track of whose been talking about me and my blog, and remind you to not put this important blog task off.
so, lets try it out.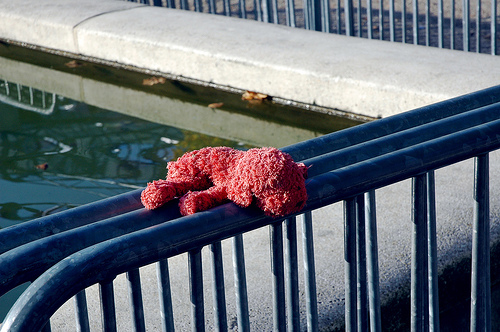 not to make the wrong impression. when writing about the
[migration of tajik citizens]
, sauseschritt did not intend to cover the way austria is treating its migrants. austria does, in fact, belong to those european countries, who treat their migrants very, very badly. the liberal newspaper
der standard
reports in its online edition (GER)
:
Österreich zählt in Europa zusammen mit der Slowakei, Griechenland und Zypern zu den Ländern mit besonders schlechten Bedingungen für die Integration von Ausländern. Das geht aus einem Vergleich der Integrationspolitik hervor, den British Council und der Migration Integration Policy Groupe am Montag in Brüssel vorgestellt haben. Das integrationsfreundlichste Land in der EU ist Schweden, gefolgt von Portugal und Belgien, das integrationsfeindlichste Lettland.
For those who are interested in the Migrant Policy Index (MIPEX), which measures policies to integrate immigrants in EU member countries find
a notice on BBC
. The ones who wish to read on the situation in individual member states:
visit the MIPEX website
.
for all those, who believe in a rational way for dealing with international labour mobility: the irish example on how to deal with immigration is definitely not a bad one, but aso faces
*institutional racism*
: