etiquette. the word may seem quaint and ironic to progressive new yorkers, bringing to mind doilyed scenes of high tea with extended pinkies and stilted conversation. after all, many of the original "rules" were based on traditions steeped in emotional constipation—hardly appropriate for a modern, expressive, liberated city. but, in fact, the nature of new york is precisely why we need etiquette more than ever, writes the

new york magazine.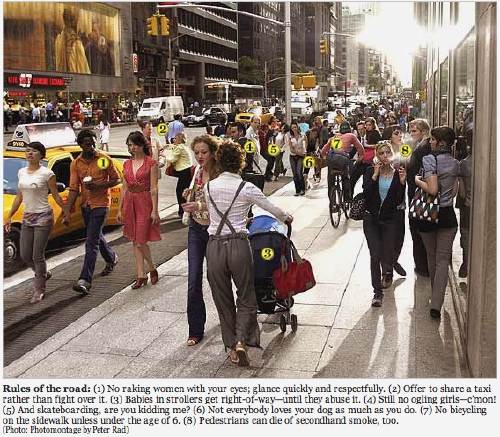 manche/r, der in verträumten, gerade noch großstädten wie wien lebt, mag das wieder als typisch amerikanisch abtun, in paris aber wär sauseschritt heilfroh, wenn dieses

urban etiquette handbook
mehr beachtung fände: und nicht nur wegen der hitze und des fussballwahnsinns hier. believe me!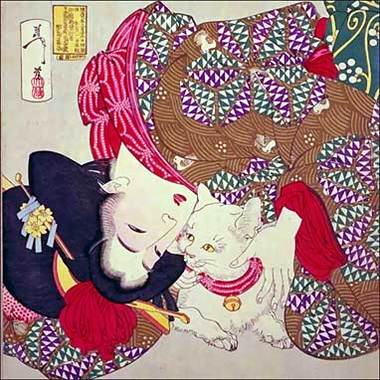 mit rob marshalls film »die geisha« rumpelt der hollywood-elefant wieder einmal im asiatischen porzellanladen
schreibt georg seesslen in seiner

zeit-kritik
und trifft damit den kern dessen, was sauseschritt beim ansehen des filmes, der derzeit recht billig in den österreichischen supermärkten unters volk gebracht wird. tatsächlich, der bedarf ist groß an geheimnissen aus aller welt, die das leben des verwöhnten (hin und wieder toleranten) wohlstands bürgers versüssen soll. dass dabei die japaner chinesa sind, mag wohl nicht weiter stören. sei´s drum! ein verpatzter abend, aber selber schuld, wenn sauseschritt so scharf aus die nostalgie-produktionen hollywoods ist. ob das buch nun besser ist?
wer sich allerdings dafür interessiert, wie und was geishas tatsächlich auch heute noch tun, dem seien die

frühlingstänze der geishas in kyoto
ans herz gelegt.