as if the mona lisa doesn´t already receive more than their share of attention, the louvre´s denon wing of italian paintings is now almost impenetrable as tourists file past leonardo da vinci´s masterpieces with the awestruck admiration of pilgrims. these days most aren´t here to admire the brushwork, and those arent´t bibles clutched tightly in their hands. ever since dan brwon´s novel the da vinci code became a bestseller in 2003 , and a cult by 2004, disciples have come to paris to follow in the footsteps of fictional herosleuths ...
writes

time out travel guide on paris. sauseschritt is aware that one should be very careful in following so called hypes. and in buying (plus unfortunately reading) this book, he finally was reassured ....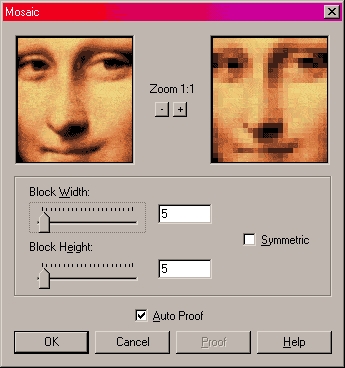 hypes machen neugierig, zugegeben! manchmal dauert auch die inkubationszeit mehrere monate. irgendwo in einem flugzeug belauscht sauseschritt ein gespräch zwischen zwei geschäfts reisenden. sie lächelt ihn bewußt vielsagend an, als sie über die neuerscheinung von dan brown spricht und meint dann: "if you have read the da vinci code, then you might be highly interested in dan brown´s new book. afterwards you sure will see a lot of things in a different way". welch andeutung, geheimnisvolle fremde mit mandarina duck briefcase in burgunderrot! welches geheimnis birgt dein geist?
aber da war noch ein zweiter anstoß: in paris blättert sauseschritt dann in der hardcover version des

time out guide
der stadt und findet tatsächlich erneut den hinweis auf browns "da vinci code" (siehe oben). also gekauft und eingereiht in das kleine regal sommerlektüre.
da (fast) jeder hype, besonders wenn er so ausgelutscht ist wie jener der jahre 2003/2004 große enttäuschungen birgt, so weiss auch sauseschritt nur schlechtes von diesem buch zu berichten. selber schuld, aber wenigstens in englisch gelesen. was also blieb unterm strich von diesem buch: leicht paranoide verschwörungstheorie, ein wenig harry potter feeling, billige kirchenkritik, vermeintliche frauenpower und viel, viel pseudowahrheit für die halbgebildeten. der roman ist natürlich auch in deutsch erschienen, unter dem etwas beschränkten titel das sakrileg, der stern berichtete ja

reißerisch
darüber. auch das deutschsprachige wiki widmet sich ausführlichst den elaboraten von

dan brown
. was hat herr braun, was ich nicht habe ..... ?
die moral von der geschicht: nie mehr ein buch mit 489 seiten und 109 kapitel kaufen und sich damit unterstellen lassen, man/frau könne nicht mehr als 4 seiten in einem stück lesenderweise bewältigen. was sauseschritt an opus dei zu kritisieren hat, dazu bedarf es wahrlich nicht der recht langweiligen spurensuche durchgeknallter protagonist/inn/en. der morgen dämmert durch die jalousien und die schnitzeljagd ist zu ende. weg das buch, göttin sei dank!
p.s.: da macht sich

noch jemand
lustig!