moving to paris might also mean to get acquainted to another (blogger) community. a good starting point to make additionalk friends and readers seems to be

la petite anglaise.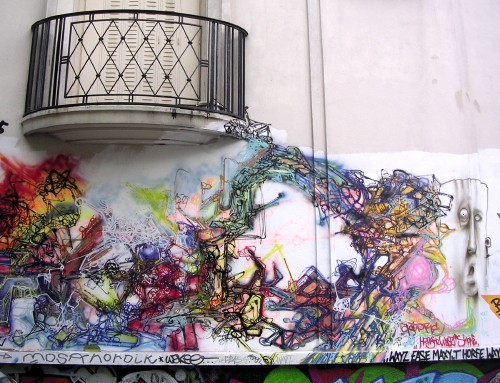 ja, bloggen ist nunmal anders als wohnen, aber ein wenig heimat haftet ihm schon an. es ist also kein fehler zu sehen, wer von ähnlichen geographischen gefilden aus tätig ist wie man/frau selbst. wie siehts´s in frankreich aus? gehen wir mal von

la petite anglaise
aus, dem fokus der französischen expatriate blogger/innen. auf ihrem blogroll auch die kategorie
francophiles
mit der unvermeidlichen

amerikanerin in paris
, die die stadt allerdings schon bald wieder verlassen wird; mit der neuseeländerin, die eigentlich mehr in richtung sex, drugs and rock n´roll unterwegs war, aber letztendlich doch nur ein blog für ihre beiden kinder

kevin und pauline
schreibt oder auch mit der kanadierin, die in der "sünde" gleichgeschlechtlicher liebe lebt und ihr blog

the pie in paris
nennt. animiert von so viel beschäftigung mit der stadt von sauseschritts unmittelbarer zukunft, versucht auch moncay sich ein wenig in frankophonie. andere subtitles braucht sauseschritt eben:
un, deux, trois ....
vielleicht? und wie sollte man/frau "sauseschritt" übersetzen?