teleopolis made us

aware of the possibility to watch his film "submission" (2004, english, dutch subtitles) and have our own opinion on what it means to hurt other´s feelings... and yes, it is a controversial issue, but nobody seems to have seen the

movie!
three women, who´s persistance created added value to this world and should be congratulated and thanked for their efforts: ruxandra balic from romania, julia jusik from russia and eva kreisky from austria!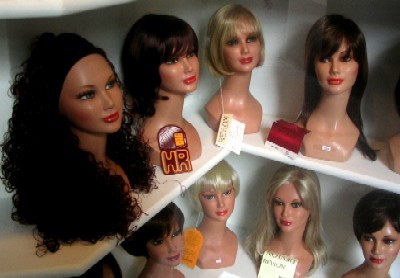 im juli hatte sauseschritt
[drei männer vorgestellt ...]
. diesmal sind es drei frauen und weniger reisende denn beharrende, was in dieser oszillierenden zeit sehr, sehr gut tut.
(1) julia jusik,
eine junge russische journalistin der wahrheit (=prawda), die tschetschenien besucht hat, um mit jenen "schwarzen witwen" zu reden, die immer wieder in den medialen mittelpunkt gerückt werden. nicht nur ihre recherchen vor ort, sondern auch die verbreitung ihres buches wurden und werden von den russischen behörden behindert. emma (ja! diese zeitschrift gibt es auch noch!)

berichtet
.
(2) ruxandra balaci,
künstlerische direktorin des museums für contemporary art in bukarest hat dieses gegen große widerstände rumänischer (alt-) politiker letztendlich doch durchgesetzt, und zwar mit standort im sgn. ceauscescu palast. die eröffnung fand vor zwei wochen statt. die ambivalenz der geschichte und des standortes adressiert sie sogar an die künstler, indem sie auf der

website des museums
ungeniert fragt: "romanian artists (and not only) love the palace!?"
(3)
und letztlich sei noch auf
eva kreisky
verwiesen, auf deren 60. geburtstag uns dankenswerterweise

die online standard
aufmerksam gemacht hat. nicht dass gender forschung die österreichische bevölkerung besonders interessieren würde, nur: ohne sie gäbe es diesen begriff in österreich eigentlich nicht! alles gute auch von sauseschritt!
© all photos of this entry are taken by the author and explicitely subject to the GNU free documentation license