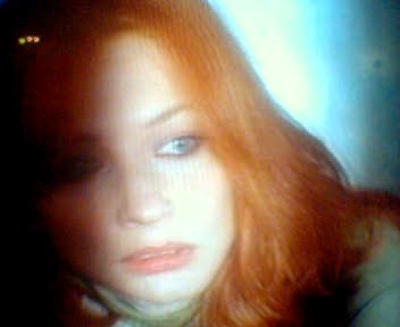 sometimes there are still faces to look at : this evening

cate blanchett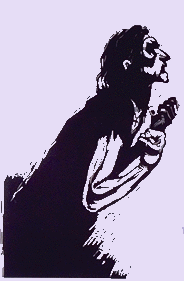 it is estimated that one billion people in the world suffer from hunger and malnutrition. that's roughly 100 times as many as those who actually die from these causes each year. these numbers are offered to us by the so called

hunger site. we got used to it, don´ t even listen to them. nevertheless the worldwide scandal goes far beyond this numbers. hunger simply is also (and mainly) a result of powerplay of mighty nations, economies and persons. and death comes very silently even in this mass media market place of today.
"hunger, eine stille katastrophe", hieß das

hörbild
auf oe1, mit dem ich am samstag morgen erwachte. ausgehend von dem 2003 im

studienverlag
erschienen buch des wirtschafts- und sozialwissenschafters josef nussbaumer

"gewalt.macht.hunger"
eröffnete sich den hörer/innen eine dimension von zynismus, ignoranz und bewußter mordabsicht der mächtigen dieser welt, die sauseschritt nicht für möglich gehalten hätte. wenn 800 menschen auf dieser welt verhungern, (ein beträchtlicher teil davon kinder) und diese welt mit diesem zustand nicht nur nicht fertig werden kann, sondern herrschaftsverhältnisse ihn auch noch verursachen: verdient dann der gedanke, dass menschen ihr schicksal in würde und selbstbestimmung zu bestimmen imstande sind, nicht bitteres hohngelächter? müsste die armee der hungernden nicht aufstehen gegen die metropolen dieser welt, die trotz dieses szenarios sich in unermeßlichem reichtum suhlen? was also soll die

agenda 21
und all die pläne zur nachhaltigen entwicklung in dieser welt noch bewirken angesichts der unermüdlich neu errichteten diplomatischen hürden der un-behörden und jeweiligen regierungen? wenn es also so ist, dass hunger schon seit langem keine folge von naturkatastrophen mehr ist, sondern die eigentlichen verursacher kriege, zynische machthaber, die globale arbeitsteilung und spekulanten aller coleurs sind, was dann noch reden und verhandeln und unentwegt sterben? (unentwegt diese bilder von 9/11 - wozu dient dieser repetitive und somnambule akt?)
seine erste mahlzeit des tages nahm sauseschritt erst am nachmittag zu sich .......