find the place where sauseschritt took these photos; living in vienna helps a lot!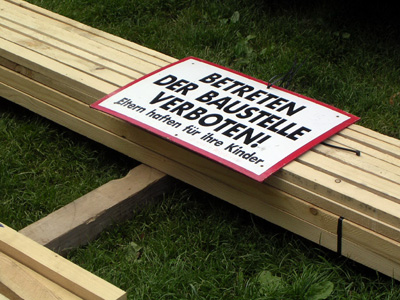 und wozu dient sie? sauseschritt wird das rätsel spätestens nächste woche lösen. dann, wenn die baustelle keine baustelle mehr sein wird! die richtigen einsendungen werden belohnt: mit dem "overall picture" der stätte der lust. los geht?s!
© all photos of this entry are taken by the author and explicitely subject to the GNU free documentation license
the united states has spent more than $126bn on the war in iraq, which will ultimately cost every american family an estimated $3,415, according to a new report by two thinktanks. the report, published yesterday by the leftwing

institute for policy studies and foreign policy in focus also counts the human costs.

reports julian borger in the guardian.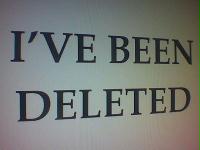 auf dem rückflug nach wien ist sauseschritt in den guardian vertieft, der in seiner wochenendbeilage vom 25. juni eine

reportage
über den alltag kämpfender mujaheddin in kerbala, falluja und sadr city bringt. der schnoddrige aber bezeichnende untertitel:
the only fun the kids get - shooting at the US sitting ducks.
wir stecken in amsterdam fest, um auf passagiere zu warten. vier amerikaner drängeln um mich herum, an ihrem handgepäck unschwer als musiker erkennbar, an ihrem aussehen unzweifelhaft als altfreaks. post - woodstock - freaks, manche/r aus der gebeugten leserschaft weiß, wer damit gemeint ist. der kontakt mit meinen neuen sitznachbarn ist schnell hergestellt. einer von ihnen (langes glattes schütteres haar zu einem zopf gebunden) überlegt süffisant, ob auch amerikanische zeitungen (so wie der guardian) über die toten des krieges informieren: 11,317 irakische zivilisten, 6,370 irakische soldaten und 952 soldaten der us - amerikanischen koalition. mein nachbar meckert über die anmaßung us amerikas, weltpolizist sein zu wollen, verliert sich in ätzende bemerkungen über die von klm dargereichten sandwiches und schläft dann ein. der weg von l.a. ist lang, die zeitverschiebung nicht unerheblich.
ach ja; die herren sind auf einer dreiwöchigen tournee durch südosteuropa (sarajevo, kosovo) und den nahen osten. "good old rock music, doors, stones and others ..." das zielpublikum: us amerikanische soldaten an ihren stützpunkten. "to cheer them up a little bit ...."
irgendwo

da draußen
spielen und singen die herren jetzt, möglicherweise
sympathy for the devil
. und belasten mit ihrer gage das us amerikanische kriegsbudget - somit auch jenes der amerikanischen durchschnittsfamilie.