multilingual boards in a multicultural city like vienna: unfortunately, very rare!!!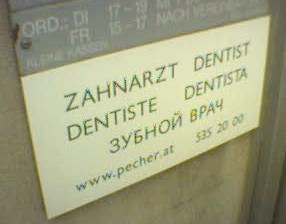 1010 wien, fahnengasse 2, beim eingang des ältesten hochhauses von wien, dessen restaurant ganz oben eine wunderbare sache gewesen sein muss.
wie schön, dass es in einer multikulturellen stadt auch mehrsprachige aufschriften gibt: sehr selten allerdings und das schild hat auch schon mehrere jahre auf dem buckel! die website gibt?s freilich nicht mehr und ein neues schild in teutsch hängt auch schon in unmittelbarer nähe. auf dieses hat man/frau offenbar vergessen. viel imposanter jedoch eine verwandte seele aus
[der vojvodina - 4.bild von oben ....]


create your own visited country map: here we publish the one of sauseschritt and the one of samowar!
und das meins (sauseschritt):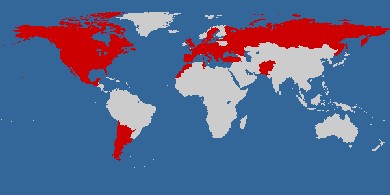 und das ihrs (samowar):